Sperre SUB-fighter 30K, a remotely operated underwater vehicle (ROV) (Fig. 1) is designed for underwater technical work, inspection and prospecting work, monitoring of the aquatic environment and soil in coastal sea waters and open water areas.
The device can perform bathymetric, hydroacoustic and visual inspection of seabed areas, collect the bottom soil samples, explore the structural elements. The maximum immersion depth is 6 000 m.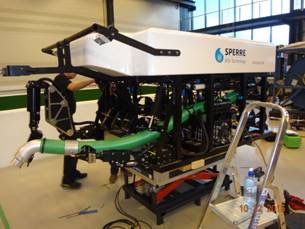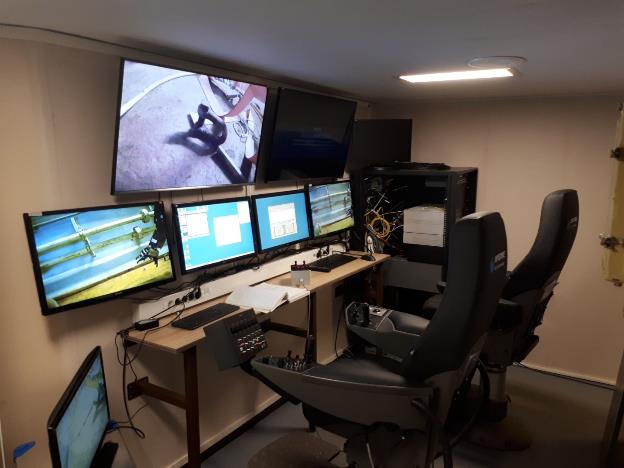 Control and monitoring of the device is carried out using the ROV on-board control panel (Fig. 2).
ROV falls simultaneously with the television system TVS Sperre on the cable KG (3x8.0 + 3x1E) -320-60 produced by Pskovgeocable with the help of the LMG-160 winch manufactured by Pskovgeocable.
The main technical characteristics of ROV "Sperre SUB-fighter 30k"